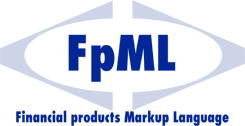 FpML Version 4.0 Working Draft, 4 April 2003 Errata
About this document
This document lists the known errata to the FpML Version 4.0 Working Draft.
How this document is organized
Each erratum entry below has the following information:
A unique entry number.
The date that it was added to the errata page.
Whether the entry is considered an important error, a minor typographical error, a clarification, or a known problem with the document itself.
The document version and section referred to.
A description of the problem and correction if applicable.
There are no known errors in FpML Version 4.0 Working Draft
Last updated on: 4 April, 2003