complexType "CoalPhysicalLeg"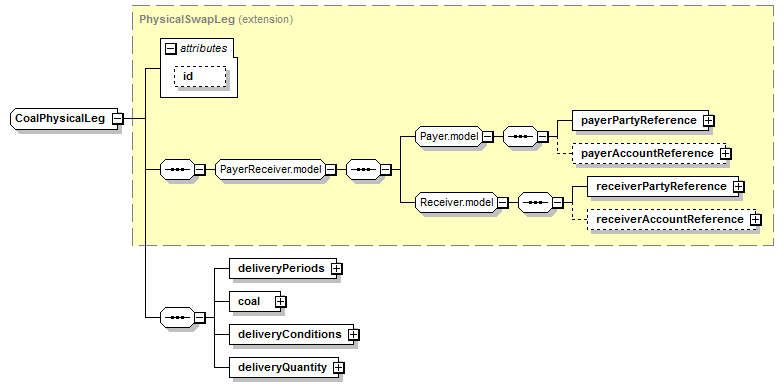 XML Representation Summary
Content Model Elements (8):
All Direct / Indirect Based Elements (1):
As direct type of elements (1):
Physically settled leg of a physically settled coal transaction.
XML Source
(w/o annotations (5); see within schema source)
Content Element Detail
(all declarations; defined within this component only; 4/8)
The specification of the Coal Product to be delivered.
---
The physical delivery conditions for the transaction.
---
The period during which delivery/deliveries of Coal Products may be scheduled. Equivalent to Nomination Period(s) for US Coal.
---
The different options for specifying the quantity.
---