complexType "EarlyTerminationProvision"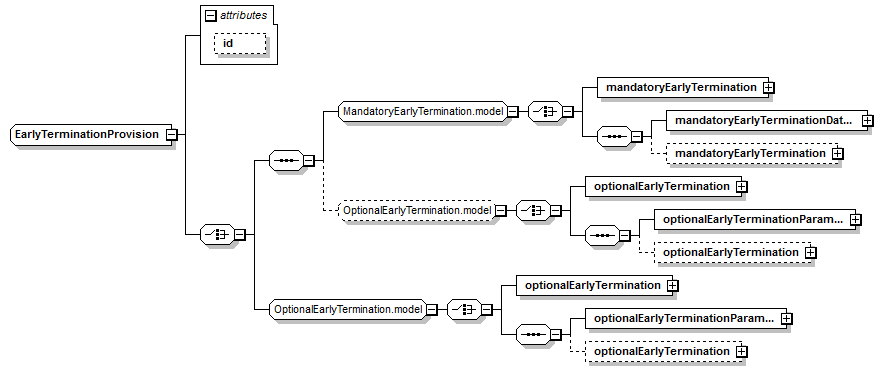 XML Representation Summary
Content Model Elements (6):
All Direct / Indirect Based Elements (2):
As direct type of elements (2):
A type defining an early termination provision for a swap. This early termination is at fair value, i.e. on termination the fair value of the product must be settled between the parties.
XML Source
(w/o annotations (1); see within schema source)
Attribute Detail
(all declarations; defined within this component only; 1/1)
---