element <pricingStartDate> (local)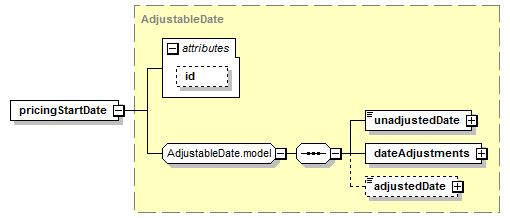 XML Representation Summary
Content model elements (3):
Included in content model of elements (1):
Defines the Start of the Pricing period. PricingStartDate is optional when discrete pricingDates are supplied and is not recommended to be included. Should they coexist, pricingStartDate is expected to be the same as the earliest pricing date or earlier for a Term deal as the discrete dates will take precedence.
XML Source
(w/o annotations (1); see within schema source)
---