complexType "AveragePriceLeg"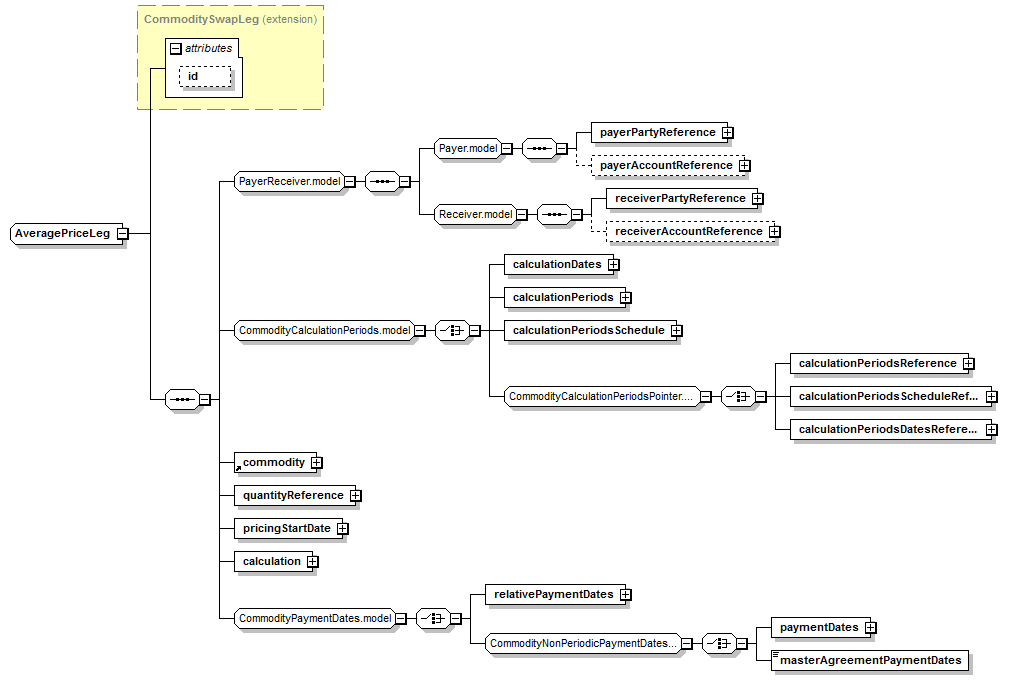 XML Representation Summary
Content Model Elements (17):
All Direct / Indirect Based Elements (1):
As direct type of elements (1):
The average price leg of an average price commodity bullion or non-precious metal forward transaction.
XML Source
(w/o annotations (5); see within schema source)
Content Element Detail
(all declarations; defined within this component only; 4/17)
Captures details relevant to the calculation of the floating price.
---
---
Defines the Start of the Pricing period. PricingStartDate is optional when discrete pricingDates are supplied and is not recommended to be included. Should they coexist, pricingStartDate is expected to be the same as the earliest pricing date or earlier for a Term deal as the discrete dates will take precedence.
---
A pointer to a specification of quantity defined elsewhere.
---