element <settlementPeriods> (local)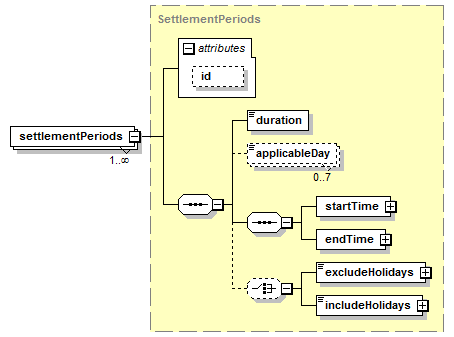 XML Representation Summary
Content model elements (6):
Included in content model of elements (1):
The specification of the Settlement Periods in which the electricity will be delivered. The Settlement Periods will apply from and including the Effective Date up to and including the Termination Date. If more than one settlementPeriods element is present this indicates multiple ranges of Settlement Periods apply to the entire trade - for example off-peak weekdays and all day weekends. Settlement Period ranges should not overlap.
XML Source
(w/o annotations (1); see within schema source)
---