element <settlementDateOffset> (local)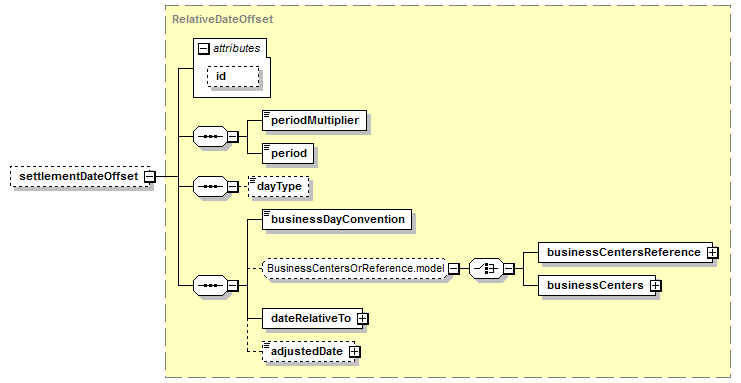 XML Representation Summary
Content model elements (8):
Included in content model of elements (1):
The date on which delivery of the transacted currency amounts will occur, expressed as an offset from the execution date. * This property is optional in the schema, allowing it to be omitted by systems which do not support it; however this information would be expected in contractual documentation (e.g. termsheet, confirmation).
XML Source
(w/o annotations (1); see within schema source)
---