element <principalExchange> (local)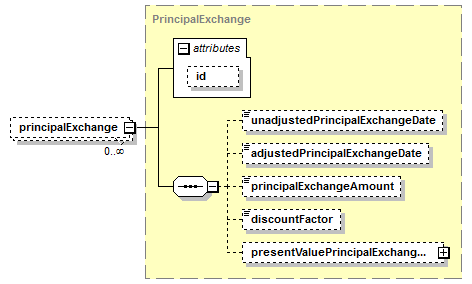 XML Representation Summary
Content model elements (5):
Included in content model of elements (1):
The initial, intermediate and final principal exchange amounts. Typically required on cross currency interest rate swaps where actual exchanges of principal occur. A list of principal exchange elements may be ordered in the document by ascending adjusted principal exchange date. An FpML document containing an unordered principal exchange list is still regarded as a conformant document.
XML Source
(w/o annotations (1); see within schema source)
---