complexType "ExtendibleProvision"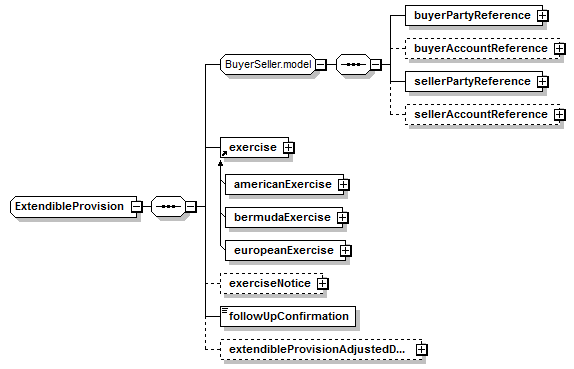 XML Representation Summary
Content Model Elements (8):
All Direct / Indirect Based Elements (1):
As direct type of elements (1):
A type defining an option to extend an existing swap transaction on the specified exercise dates for a term ending on the specified new termination date.
XML Source
(w/o annotations (4); see within schema source)
Content Element Detail
(all declarations; defined within this component only; 4/8)
---
Definition of the party to whom notice of exercise should be given.
---
The adjusted dates associated with an extendible provision. These dates have been adjusted for any applicable business day convention.
---
xsd:boolean

, predefined, simple content

A flag to indicate whether follow-up confirmation of exercise (written or electronic) is required following telephonic notice by the buyer to the seller or seller's agent.
---