complexType "LcAdjustment"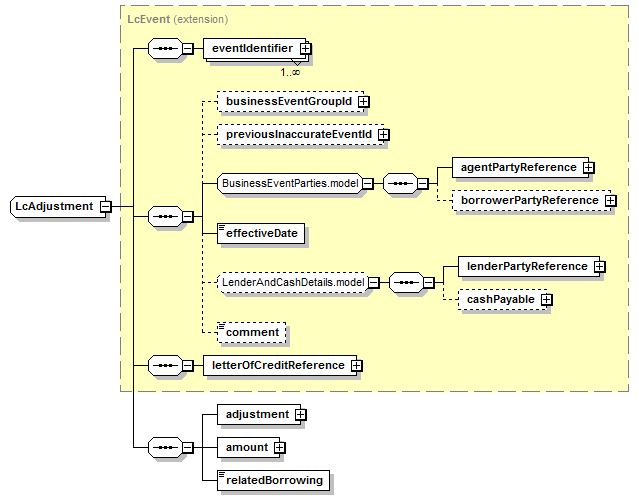 XML Representation Summary
Content Model Elements (13):
All Direct / Indirect Based Elements (1):
As direct type of elements (1):
An event defining a change in the amount associated with an outstanding Letter of Credit.
XML Source
(w/o annotations (4); see within schema source)
Content Element Detail
(all declarations; defined within this component only; 3/13)
Defines the type of adjustment applied - increase or decrease.
---
The letter of credit amount after the adjustment has been applied.
---
xsd:boolean

, predefined, simple content

Set to false for a normal increase or decrease in the letter of credit amount. If set to true, it signifies that a loan borrowing will take place in conjunction with this business event.
---