complexType "PricingStructurePoint"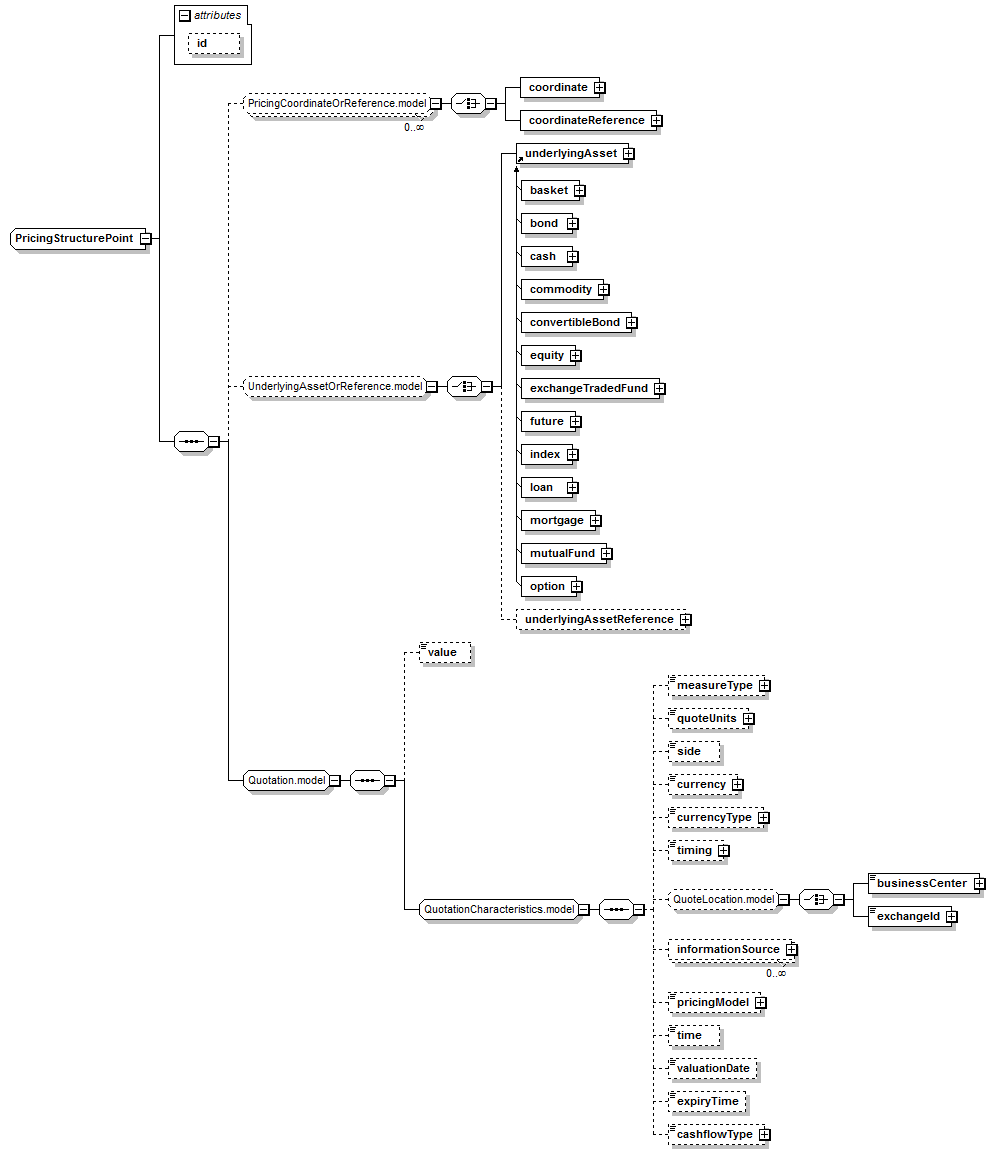 XML Representation Summary

| | |
| --- | --- |
| | (coordinate | coordinateReference)*, (underlyingAsset | underlyingAssetReference?)?, value?, measureType?, quoteUnits?, side?, currency?, currencyType?, timing?, (businessCenter | exchangeId)?, informationSource*, pricingModel?, time?, valuationDate?, expiryTime?, cashflowType? |
Content Model Elements (19):
All Direct / Indirect Based Elements (1):
A single valued point with a set of coordinates that define an arbitrary number of indentifying indexes (0 or more). Note that the collection of coordinates/coordinate references for a PricingStructurePoint must not define a given dimension (other than "generic") more than once. This is to avoid ambiguity.
XML Source
(w/o annotations (2); see within schema source)
Attribute Detail
(all declarations; defined within this component only; 1/1)
---