complexType "PricingStructureValuation"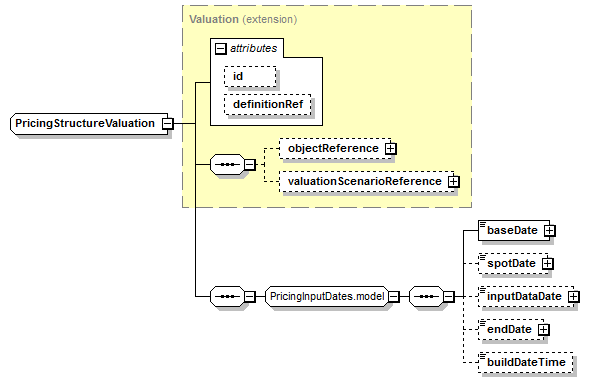 XML Representation Summary
Content Model Elements (7):
Known Direct Subtypes (5):
All Direct / Indirect Based Elements (6):
In derivations of other global types (5):

As direct type of elements (1):
An abstract pricing structure valuation base type. Used as a base for values of pricing structures such as yield curves and volatility matrices. Derived from the "Valuation" type.

PricingStructureValuation
XML Source
(w/o annotations (2); see within schema source)
---