element <relevantUnderlyingDate> (local)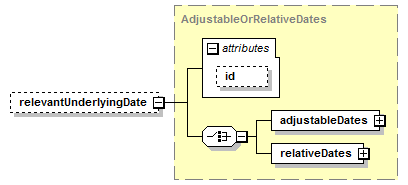 XML Representation Summary

</

relevantUnderlyingDate

>
Content model elements (2):
Included in content model of elements (1):
The date on the underlying set by the exercise of an option. What this date is depends on the option (e.g. in a swaption it is the swap effective date, in an extendible/cancelable provision it is the swap termination date).
XML Source
(w/o annotations (1); see within schema source)
---