complexType "ElectricityPhysicalQuantity"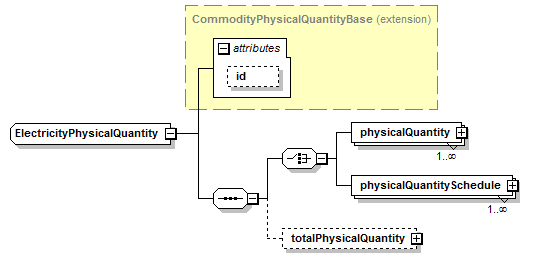 XML Representation Summary
Content Model Elements (3):
All Direct / Indirect Based Elements (1):
As direct type of elements (1):
The quantity of gas to be delivered.
XML Source
(w/o annotations (4); see within schema source)
Content Element Detail
(all declarations; defined within this component only; 3/3)
The Quantity per Delivery Period.
---
Allows the documentation of a shaped quantity trade where the quantity changes over the life of the transaction. Note that if the range of Settlement Periods also varies over the life of the transaction this element should not be used. Instead, physicalQuantity should be repeated for each range of Settlement Periods that apply at any point during the trade.
---
The Total Quantity of the commodity to be delivered.
---