element <deliveryQuantity> (local)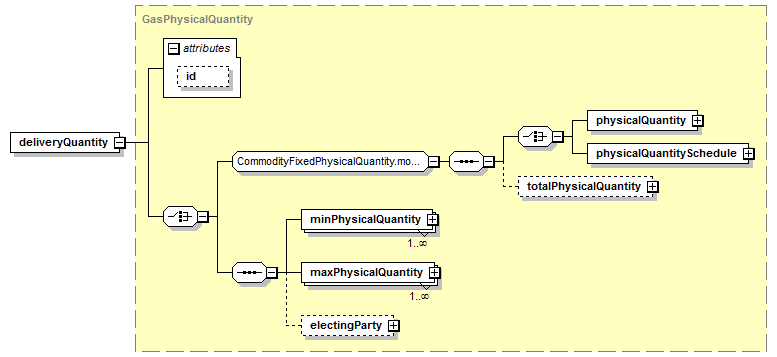 XML Representation Summary
Content model elements (6):
Included in content model of elements (1):
The different options for specifying the quantity. For Fixed trades where the quantity is known at the time of confirmation, a single quantity or a quantity per Delivery Period may be specified. For Variable trades minimum and maximum trades may be specified.
XML Source
(w/o annotations (1); see within schema source)
---