complexType "GasPhysicalLeg"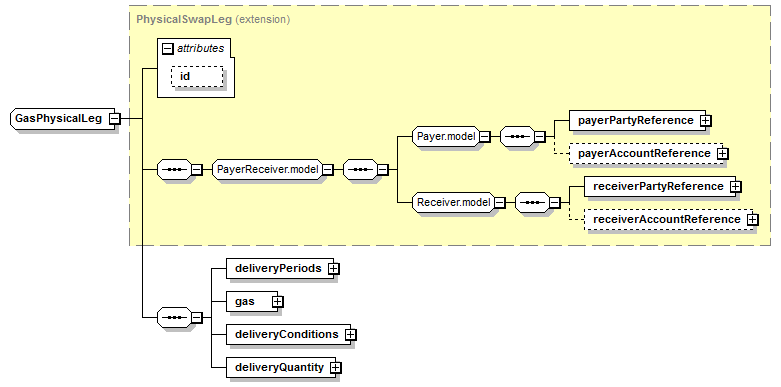 XML Representation Summary
Content Model Elements (8):
All Direct / Indirect Based Elements (1):
As direct type of elements (1):
Physically settled leg of a physically settled gas transaction.
XML Source
(w/o annotations (5); see within schema source)
Content Element Detail
(all declarations; defined within this component only; 4/8)
The physical delivery conditions for the transaction.
---
The different options for specifying the Delivery or Supply Periods. Unless the quantity or price is to vary periodically during the trade or physical delivery occurs on a periodic basis, periodsSchedule should be used and set to 1T.
---
The different options for specifying the quantity. For Fixed trades where the quantity is known at the time of confirmation, a single quantity or a quantity per Delivery Period may be specified. For Variable trades minimum and maximum trades may be specified.
---
The specification of the gas to be delivered.
---