element <calculationDates> (local)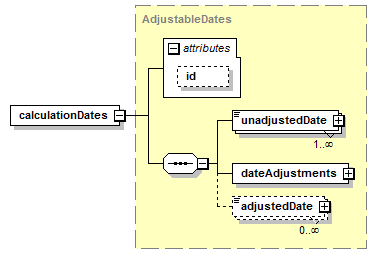 XML Representation Summary
Content model elements (3):
Included in content model of elements (6):
The Calculation Period dates for this leg of the trade where the Calculation Periods are all one day long. Only dates explicitly included determine the Calculation Periods and there is a Calculation Period for each date specified. As such one-day Calculation Period are typical a physically-settled emissions or metals trades it is expected that this element will not be used in performance swaps.
XML Source
(w/o annotations (1); see within schema source)
---