element <commodityReturnLeg> (global)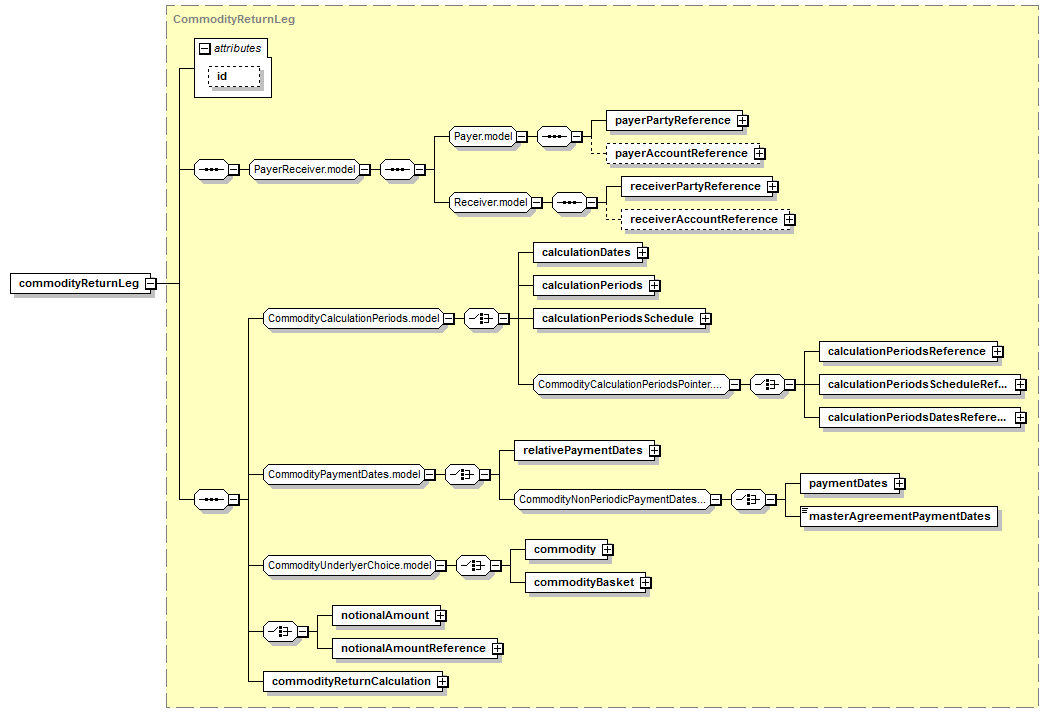 XML Representation Summary
Content model elements (18):
May be included in elements by substitutions (1):
Specifies the return payments of a commodity return swap. There can be one or two return legs. In simple return swaps there is a return leg and an interest (a.k.a. 'fee') leg. In the case of a outperformance swap there are two return legs: the return performance of two commodity underlyers are swapped. In the case of a fully-funded return swap there is no financing component and, therefore, only a single return leg is specified.
XML Source
(w/o annotations (1); see within schema source)
---