element <knockoutBarrier> (local)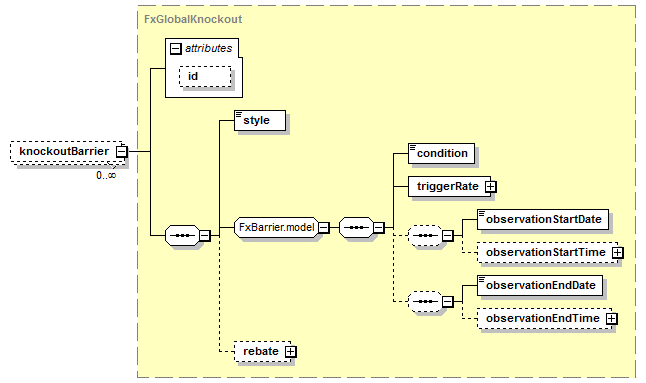 XML Representation Summary
Content model elements (8):
Included in content model of elements (1):
A TARF with a full knock out feature i.e. it applies to the trade as a whole; If spot settles Above/below the Barrier, the product terminates. The Global Knockout barrier may be American (i.e. continuous) or European (i.e. applying only at the settlement fixing dates). There is a variation where a rebate is payable on the KO.
XML Source
(w/o annotations (1); see within schema source)
---