complexType "DealSummary"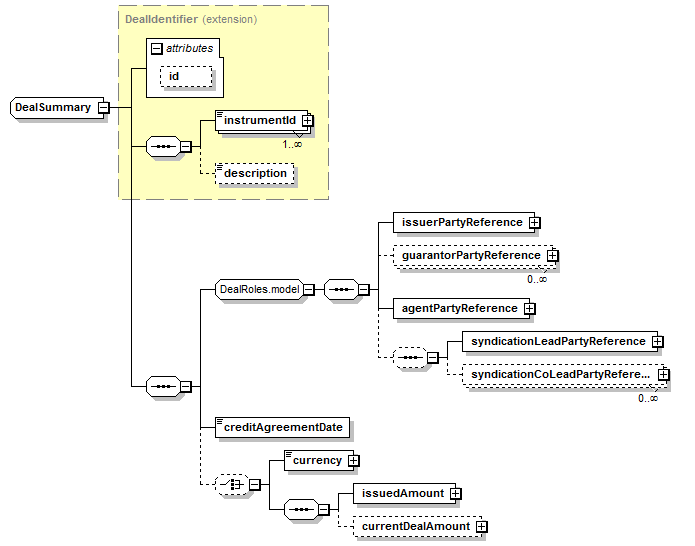 XML Representation Summary
Content Model Elements (11):
Known Direct Subtypes (1):
All Direct / Indirect Based Elements (1):
In derivations of other global types (1):
A short form of a deal.
XML Source
(w/o annotations (6); see within schema source)
Content Element Detail
(all declarations; defined within this component only; 4/11)
xsd:date

, predefined, simple content

The credit agreement date is also known as the 'closing date' (the date on which the agreement was signed). Funding of the facilities occurs either on or after (in the case of a Delayed Draw) the Credit Agreement date.
---
Deal denomination currency.

| | |
| --- | --- |
| | |
| | |
---
---
---