complexType "MetalPhysicalLeg"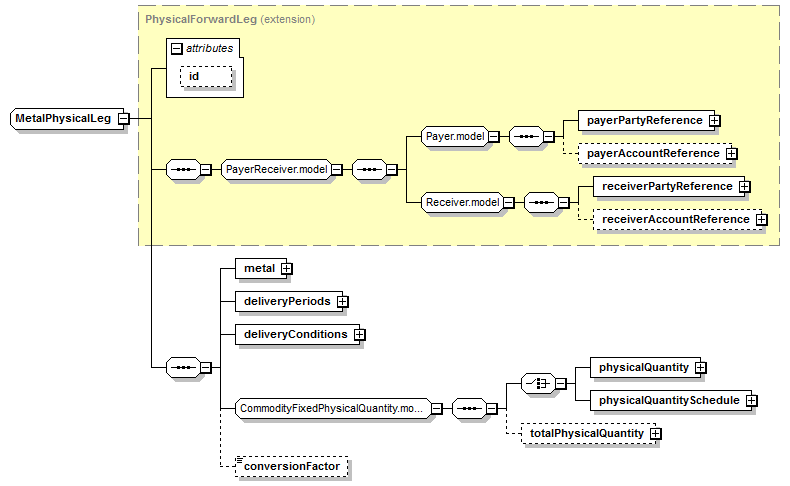 XML Representation Summary
Content Model Elements (11):
All Direct / Indirect Based Elements (1):
As direct type of elements (1):
Physically settled leg of a physically settled Metal transaction.
XML Source
(w/o annotations (5); see within schema source)
Content Element Detail
(all declarations; defined within this component only; 4/11)
xsd:decimal

, predefined, simple content

If the Notional Quantity is specified in a unit that does not match the unit in which the Commodity Reference Price is quoted, the scaling or conversion factor used to convert the Commodity Reference Price unit into the Notional Quantity unit should be stated here. If there is no conversion, this element is not intended to be used.
---
The physical delivery arrangements and requirements for a physically settled non-precious metal transaction.
---
The period during which delivery/deliveries of Metal may be scheduled.
---
| | |
| --- | --- |
| | |

The specification of the Metal Product to be delivered.
---