complexType "EquityDerivativeBase"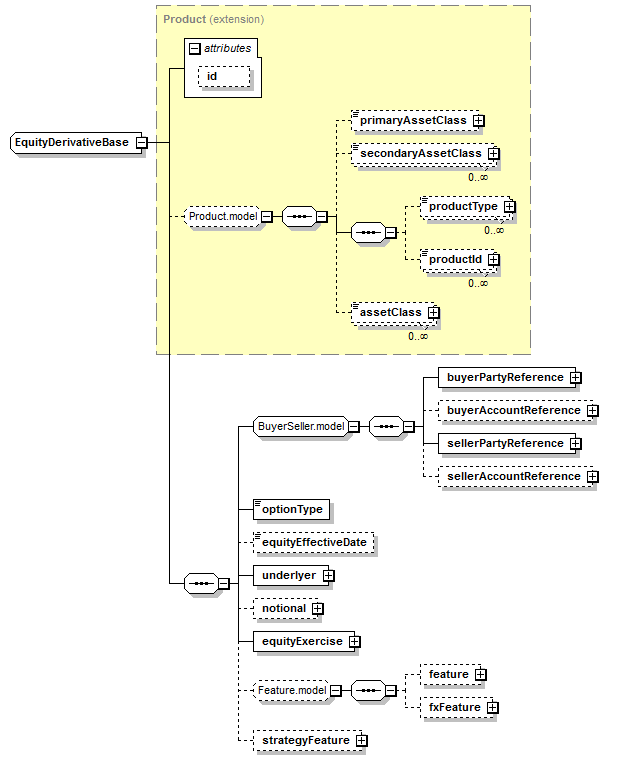 XML Representation Summary
Content Model Elements (17):
Known Direct Subtypes (2):
Known Indirect Subtypes (4):
All Direct / Indirect Based Elements (4):
In derivations of other global types (2):
A type for defining the common features of equity derivatives.

EquityDerivativeBase
XML Source
(w/o annotations (7); see within schema source)
Content Element Detail
(all declarations; defined within this component only; 6/17)
xsd:date

, predefined, simple content

Effective date for a forward starting option.
---
The parameters for defining how the equity option can be exercised, how it is valued and how it is settled.
---
---
The type of option transaction.

("Put" | "Call") | "Forward"
---
A equity option simple strategy feature.
---
Specifies the underlying component, which can be either one or many and consists in either equity, index or convertible bond component, or a combination of these.
---