element <executionPeriodDates> (local)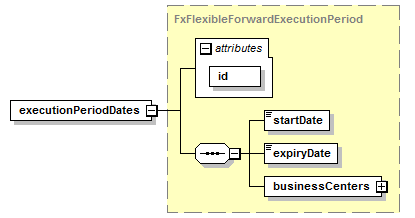 XML Representation Summary
Content model elements (3):
Included in content model of elements (1):
The period during which the client has the right to execute a transaction, on any business day defined by reference to the specified business centers, subject to the constraints of the minimum execution amount and aggregate total notional amount. * Period dates are inclusive i.e. the expiry date is the final date on which execution may occur.
XML Source
(w/o annotations (1); see within schema source)
---