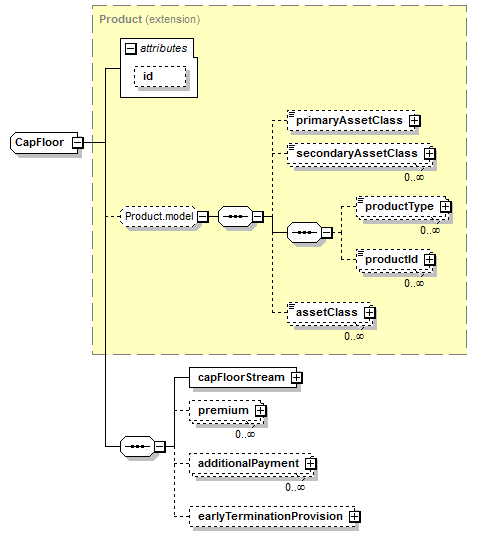 XML Representation Summary
Content Model Elements (9):
All Direct / Indirect Based Elements (1):
As direct type of elements (1):
A type defining an interest rate cap, floor, or cap/floor strategy (e.g. collar) product.

CapFloor
XML Source
(w/o annotations (5); see within schema source)
Content Element Detail
(all declarations; defined within this component only; 4/9)
Additional payments between the principal parties.
---
Reference to the leg, where date adjustments may apply.
---
Parameters specifying provisions relating to the optional and mandatory early terminarion of a CapFloor transaction.
---
The option premium amount payable by buyer to seller on the specified payment date.
---