complexType "OptionBaseExtended"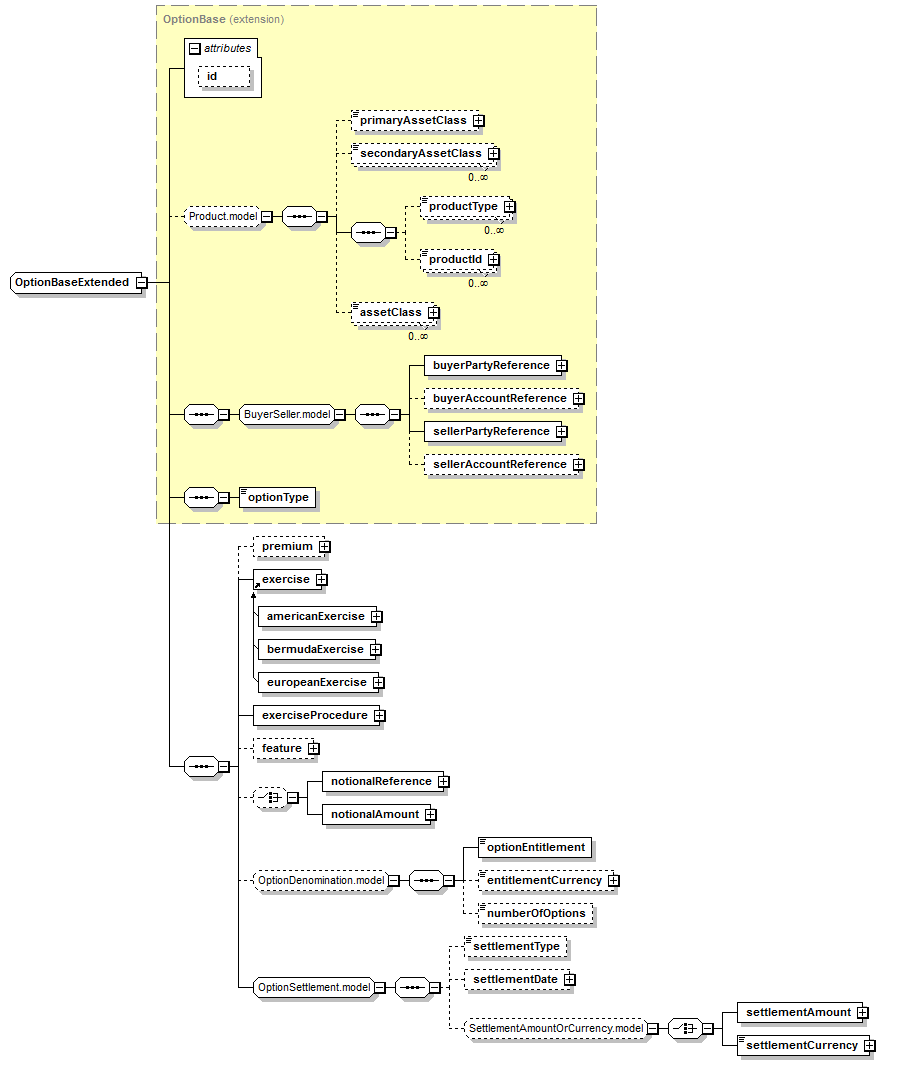 XML Representation Summary

| | |
| --- | --- |
| | (primaryAssetClass?, secondaryAssetClass*, productType*, productId*, assetClass*)?, buyerPartyReference, buyerAccountReference?, sellerPartyReference, sellerAccountReference?, optionType, premium?, exercise, exerciseProcedure, feature?, (notionalReference | notionalAmount)?, (optionEntitlement, entitlementCurrency?, numberOfOptions?)?, settlementType?, settlementDate?, (settlementAmount | settlementCurrency)? |
Content Model Elements (23):
Known Direct Subtypes (2):
All Direct / Indirect Based Elements (2):
In derivations of other global types (2):
Base type for options starting with the 4-3 release, until we refactor the schema as part of the 5-0 release series.
XML Source
(w/o annotations (5); see within schema source)
Content Element Detail
(all declarations; defined within this component only; 6/23)
---
A set of parameters defining procedures associated with the exercise.
---
An Option feature such as quanto, asian, barrier, knock.
---
---
---
The option premium payable by the buyer to the seller.
---