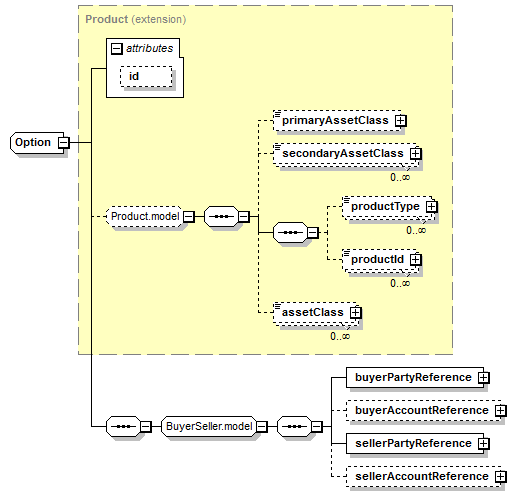 XML Representation Summary
Content Model Elements (9):
Known Direct Subtypes (7):
Known Indirect Subtypes (5):
All Direct / Indirect Based Elements (10):
In derivations of other global types (7):
A type for defining the common features of options. Buyer/seller information is not normally used in Transparency view but is optional in case the information is needed for administrative purposes such as Reporting Party determination.

Option
XML Source
(w/o annotations (1); see within schema source)
<
xsd:complexType abstract
="
true
"
name
="
Option
">
---