complexType "ExchangeTradedContract"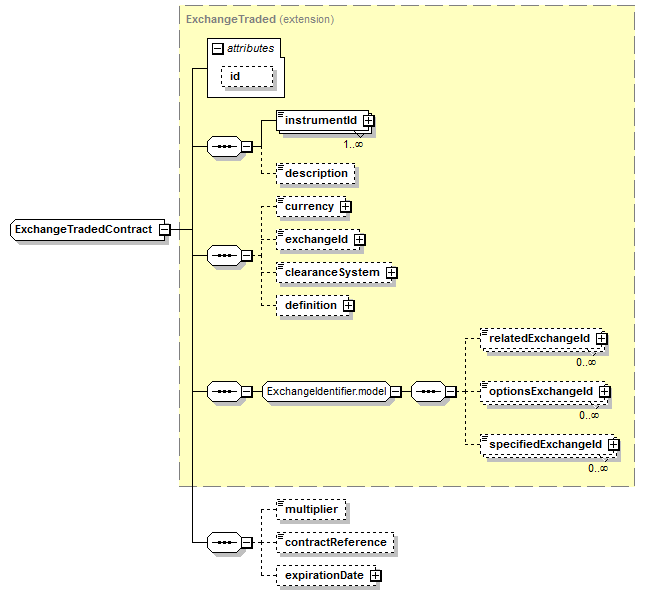 XML Representation Summary
Content Model Elements (12):
Known Direct Subtypes (1):
All Direct / Indirect Based Elements (3):
In derivations of other global types (1):

As direct type of elements (2):
An exchange traded derivative contract.
XML Source
(w/o annotations (4); see within schema source)
Content Element Detail
(all declarations; defined within this component only; 3/12)
Specifies the contract that can be referenced, besides the undelyer type.
---
The date when the contract expires.
---
xsd:positiveInteger

, predefined, simple content

Specifies the contract multiplier that can be associated with the number of units.

<

xsd:element minOccurs

="

0

"

name

="

multiplier

"

type

="

xsd:positiveInteger

"/>
---