complexType "TradeUnderlyer2"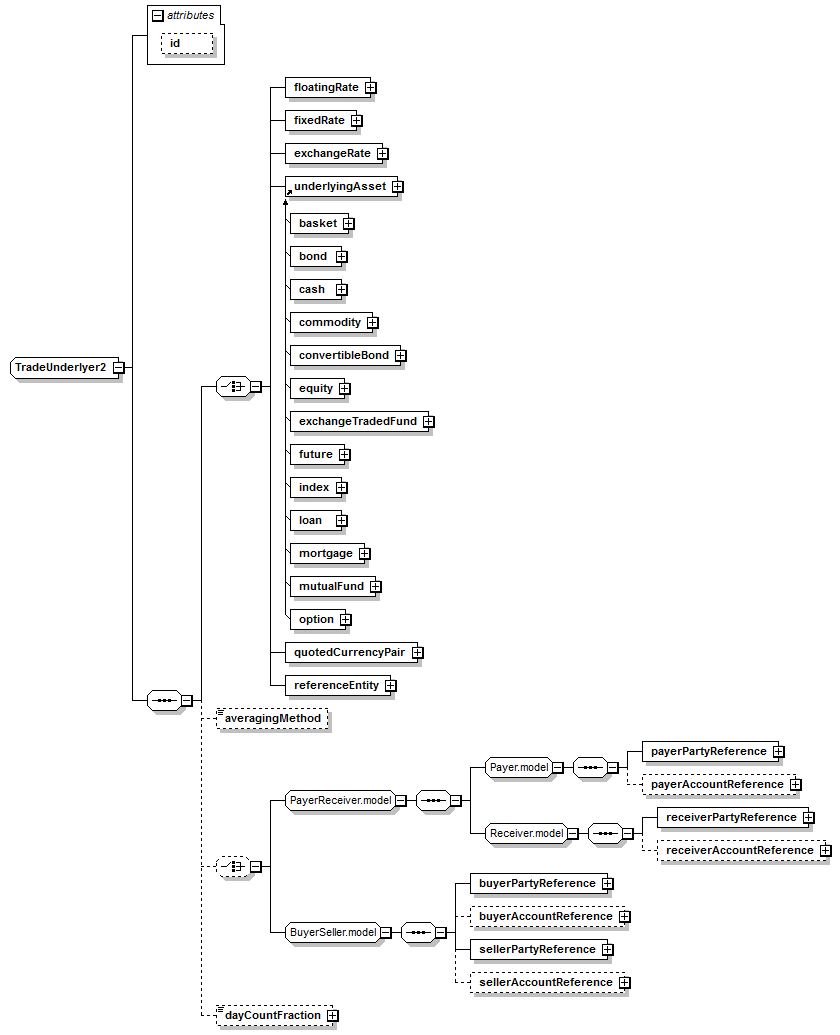 XML Representation Summary
Content Model Elements (16):
All Direct / Indirect Based Elements (1):
The underlying asset/index/reference price etc. whose rate/price may be observed to compute the value of the cashflow. It can be an index, fixed rate, listed security, quoted currency pair, or a reference entity (for credit derivatives). For use with Generic products in Transparency reporting. Generic products define a product that represents an OTC derivative transaction whose economics are not fully described using an FpML schema. In other views, generic products are present for convenience to support internal messaging and workflows that are cross-product. Generic products are not full trade representations as such they are not intended to be used for confirming trades.
XML Source
(w/o annotations (11); see within schema source)
Attribute Detail
(all declarations; defined within this component only; 1/1)
Content Element Detail
(all declarations; defined within this component only; 8/16)
---
---
---
---
---
---
---
---