complexType "CommodityReturnLeg"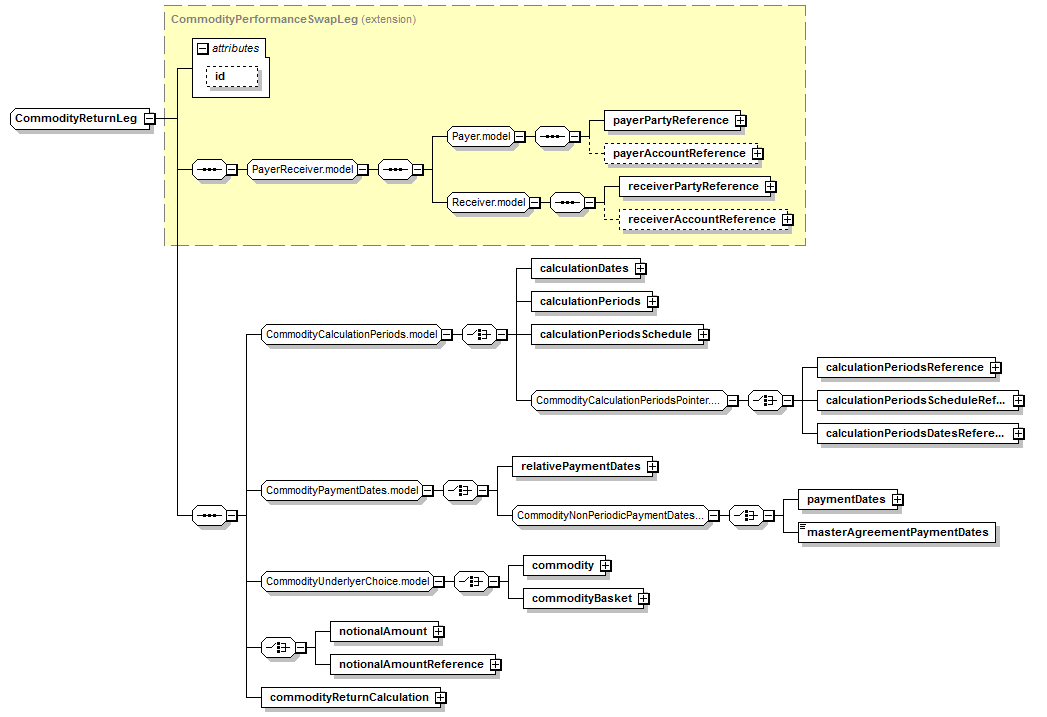 XML Representation Summary
Content Model Elements (18):
All Direct / Indirect Based Elements (1):
As direct type of elements (1):
A type describing the return leg of a commodity return swap.
XML Source
(w/o annotations (5); see within schema source)
Content Element Detail
(all declarations; defined within this component only; 3/18)
Specifies, in relation to each Payment Date, the return percentage which, when multiplied times the notional amount is the amount to which the Payment Date relates.
---
Specifies the notional amount of a commodity performance type swap. It is a currency-denominated value (i.e. price-times-quantity). In confirmations is also referred to as the Notional Quantity (sic, expressed in currency units), Notional Amount, Equity Notional Amount and, in the case of reinvesting swaps, Initial Notional Amount.
---
A reference to the Return swap notional amount defined in another leg of the return swap.
---